Check out our Veterans Week Events!
Monday 11/9
2nd Annual Veterans Golf Classic
All proceeds from this event will benefit student-veterans and the Fullerton College Veterans Resource Center.
Registration for this event has closed as it has sold out! We thank all of our supporting sponsors and community members for helping put together an amazing event! We hope to see everyone at future events!
Tuesday 11/10
Veterans Day Ceremony
We would like to personally invite you to join the Veterans Resource Center on Tuesday, November 10th at 12:30PM in honoring our student veterans, staff, faculty, and administrators who have served our nation honorably in both wartime and peacetime.
This special event will be held remotely on Zoom. To join, please log in to www.tinyurl.com/FCVeterans
Presentation of the Colors led by
Campus Safety
Pledge of Allegiance
James-Anthony Burandt
Veterans Club President and US Marine Veteran
Special Remarks by
Dr. Greg Schultz
President, Fullerton College
Dr. Elaine Lipiz-Gonzalez
Dean, Student Support Services
Dr. Nick Arman
VRC Coordinator/Counselor and Marine Corps and Army Veteran
Keynote Speaker
David Robles
AS President and US Navy Veteran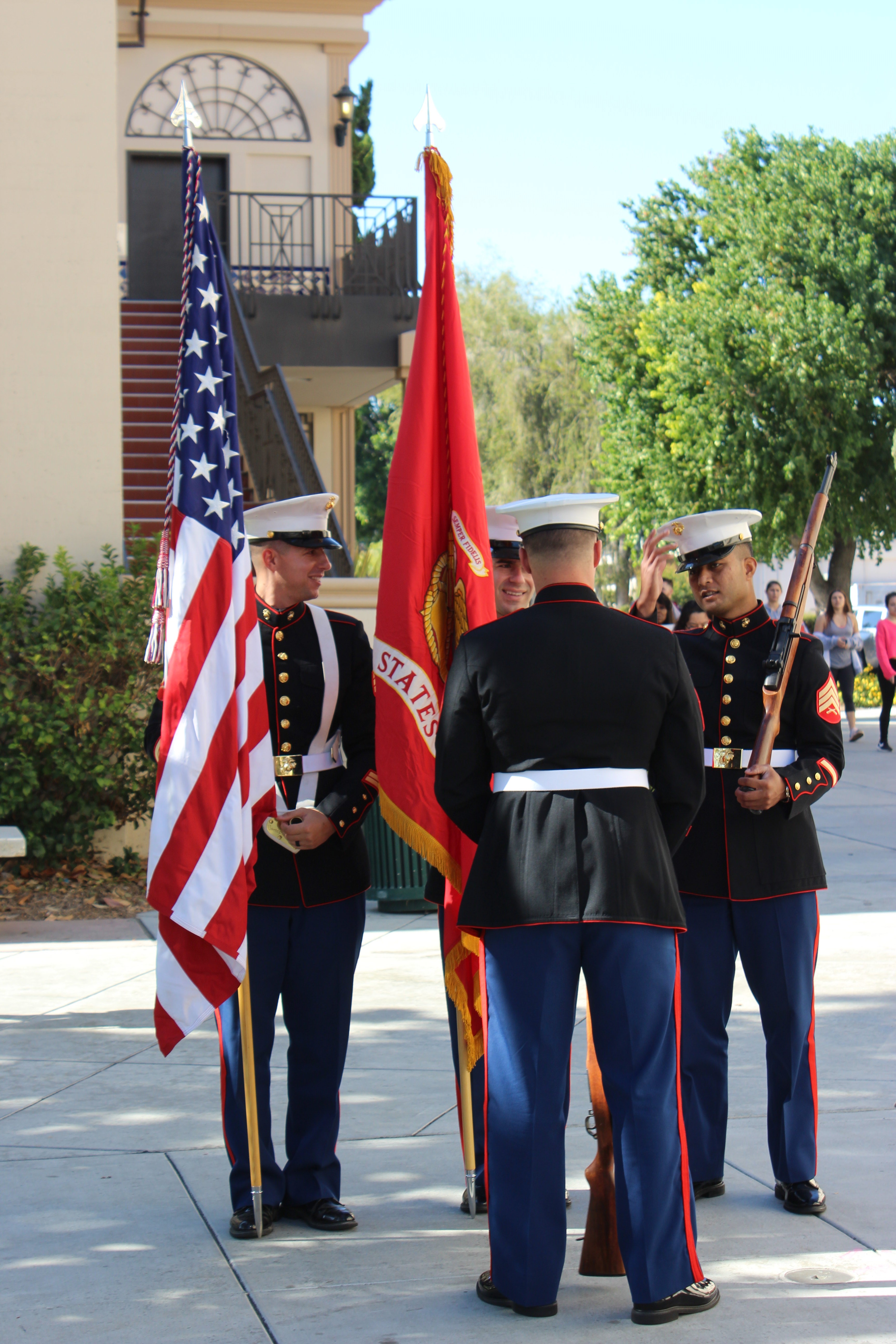 Wednesday 11/11
Veterans Day [Campus Closed]
"Veterans Day is a time for us to pay our respects to those who have served. For one day, we stand united in respect for you, our veterans.
This holiday started as a day to reflect upon the heroism of those who died in our country's service and was originally called Armistice Day. It fell on Nov. 11 because that is the anniversary of the signing of the Armistice that ended World War I. However, in 1954, the holiday was changed to "Veterans Day" in order to account for all veterans in all wars." –Military.com